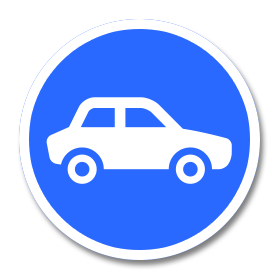 SmartRoadSense
A crowd-sensing application for continuous road quality monitoring using smartphone sensors.
SmartRoadSense is a mobile application that uses your smartphone's accelerometers and GPS sensor to detect and classify irregularities of the road surface while you are driving.
Data is collected anonymously and transmitted to a centralized service that aggregates contributions from all users, thus computing a continuously updated snapshot of the quality of road infrastructure.
All collected data respects our privacy policy and is freely made available as an online map or as an Open Data dataset.
Like the map? Check out the bigger online map.
How does it work?
1. Sensing
By processing the input from your smartphone's sensors (accelerometers and GPS), the SmartRoadSense app detects the bumpiness of the road and computes its "roughness index".
2. Aggregation
Collected data is anonymized on your device and transmitted to the SmartRoadSense service, which aggregates the data from multiple users.
3. Display
Ready to hit the road?
If you're interested in the project and would like to help out monitoring road quality, click on the links below to install the SmartRoadSense application for your smartphone: you will be ready to go in a couple of minutes!
The SmartRoadSense service is currently available in Italy, the United Kingdom, Romania, Greece, and Portugal.
Keep in touch
Is SmartRoadSense not active in your country yet? Do you want to receive news and updates about the system?