The Road to Web Summit 2018
The largest tech conference in Europe, Web Summit 2018, will start next monday 5 November in Lisbon: among the giants of the Web, industry leaders, entrepreneurs, and tech enthusiasts, the CROWD4ROADS project will also be there and join the "Social Innovation Village" hosted by the Social Good Accelerator. Read the full press release.
Come visit us at our CROWD4ROADS booth on 6 November, in Pavillion 2, E213! Also, we will be at the "Tech for Impact: focus on Sustainable Cities" event hosted by makesense at Casa de Impacto.
On that occasion, SmartRoadSense will expand to cover Portugal, which will thus be the 5th country where our road surface quality monitoring service is active.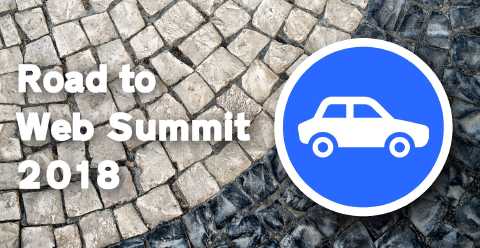 CROWD4ROADS also launches the "Road to Web Summit" campaign: if you are traveling to (or from) the event next week, if you are taking a taxi ride, or if you are just traveling by car around Portugal, take this chance to join our initiative and download the SmartRoadSense mobile app!